Mahón Airport
Learn here about the different Duty Free Pick Up Points that you can enjoy when traveling to Menorca. Our stores benefit from the tax exemptions in the exclusive passenger area of the Menorca Airport, which is why we offer our customers tremendously competitive prices on leading brand products. Pick Up Points are locations within the store where you will collect your purchases made through our innovative Reserve & Collect service.
The Reserve & Collect is an online shopping service through which you can pre-select the tax free products you wish to purchase through the online shopping catalog. Duty Free will prepare your order so that it is ready the day you plan to catch your flight up to two hours before your departure. That way, you will save time without missing out on our exclusive offers and prices. Menorca Duty Free has a Pick Up Point at the airport, located just 4 kilometers from the city of Mahón, capital of the island.
The Reserve & Collect pick Up point in Menorca Duty Free is located inside our store in the departures area, on the 2nd Floor of the airport. In any case, if you have any questions when picking up your order, our store employees in Menorca can help you with whatever you need.
Remember that the online reservation does not imply a definitive purchase commitment on your part, since you can always cancel your order, which you will only pay for at the time of collection at our physical store on the Balearic island. Also, at that time you can add the tax free products you'd like to your shopping cart in case you forget something in your initial order. Visit our Pick Up Points in Menorca and take advantage of all the benefits of shopping at the airport Duty Free stores. We'll see you soon!
PP

Pick up Points (1)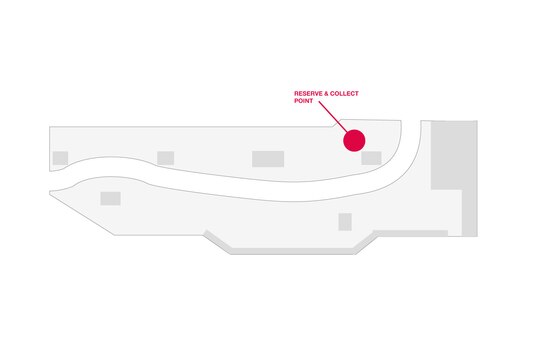 Menorca Duty Free
---
Your goods will be ready for pick up 2 hours before the departure of the flight.
You can also do additional shopping while in store.
---
Any questions? Find your answers in: How does the service work? and FAQs.
---